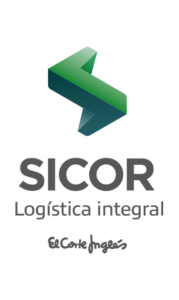 integral logistic services
SICOR Group creates SICOR Integral Logistics
SICOR Group, through SICOR Logística Integral, offers all kinds of services related to the logistics sector, a highly competitive market in which SICOR Logística Integral stands out for its experience and professionalism. Becoming a benchmark in the sector has been possible thanks to our commitment to our customers. We achieve the previously established objectives, generating confidence and security in the management of the service.
We meet the deadlines set, we design tailor-made logistics responses, based on the optimization of time and costs and providing value to customers. We improve our processes to continue to be leaders in the sector. Coordination between SICOR Logística Integral and the client is essential when providing our services.  
Involvement in each project is the essence of SICOR Logística Integral, where the professionalism of our team is essential to be flexible and efficient. In addition, we provide safe, quality and reliable logistics solutions, taking into account that logistics has become an essential aspect in the strategies of companies in recent years. 
The differentiation of SICOR Integral Logistics
The specialization of our services allows us to act in different areas within the logistics sector: loading and unloading, picking, shipment preparation, among others. We rely on the most advanced technology of the SICOR Group to streamline logistics in various areas. 
We monitor and follow up on the logistics services offered, in order to provide all customers with personalized attention and quality service, ensuring the success of their business activity. 
We have an outstanding experience, as well as a structure, knowledge and specialization that allow us to be your great partner in the logistics area, always with the support of the business group SICOR Group.
SICOR Integral Logistics, your logistics partner