our delegations
Where are we?
The distribution of the branches and commercial representations of the SICOR Group of El Corte Inglés allows us to provide our services in both the Spanish and Portuguese markets.
Where can you find us?
Technical presence throughout the national territory.
We have delegations at national and international level.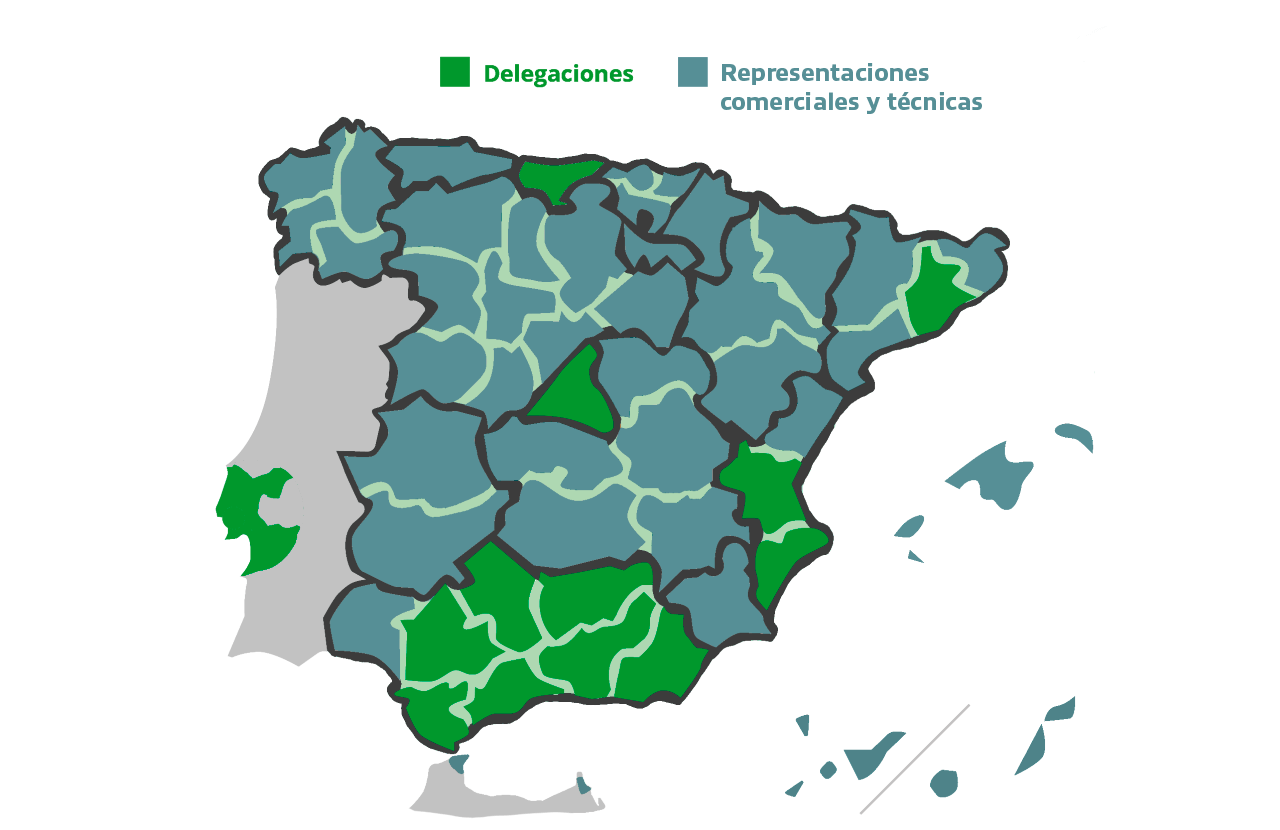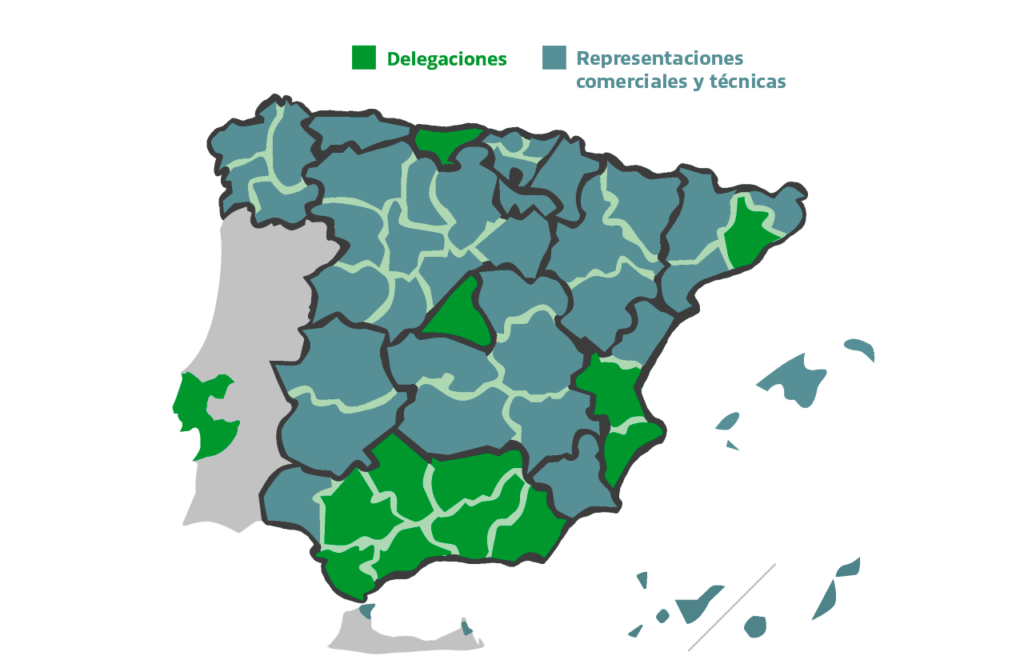 Málaga
C/ Huescar, 2 - 1º
29002 Málaga
Tel. 95 204 26 49
Fax. 95 204 10 00
> See map
Granada
C/ San Antón, 4 - Office 1
18005 Granada
Tel. 95 852 39 15
Fax. 95 852 39 15
> See the map
Valencia
C/ Terrateig, 1 - Bloque 1 - Bajo 1
46015 - Valencia
Tel. 96 394 23 20
Fax. 96 394 23 20
>View map
Sevilla
C/ José Delgado Brackenbury, 11
Carretera de la Esclusa, 11
Edificio Galia Puerto - Planta 4ª - Módulo 4-11
41011 - Sevilla
Tel. 955 642 203
> See the map
Almería
Avda. Federico García Lorca, 171
04008 - Almería
Tel. 95 056 23 62
> View map
Alicante
Avda. De la Estación, 10-1º
03003 Alicante
Tel. 96 513 06 40
Fax. 96 513 06 40
> See the map
Cádiz
Príncipe de Asturias, 2
11012 Cádiz
Tel. 95 620 92 57
Fax. 95 620 92 57
> View map
Barcelona
Conde de Salvatierra, 5-2ªPL. Despacho 216
08006 Barcelona
Tel. 93 631 80 78
Fax 93 631 80 78
> See the map
Jaén
Avda. de Madrid, 31 - Bajo
23008 - Jaén
Tel. 95 376 37 71
> See the map
Córdoba
C/ Fernando de Córdoba, 5
14008 - Córdoba
Tel. 95 762 15 43
> View map
Santander
C/ Calvo Sotelo, 17 - 4ª Planta
39002 - Santander - Cantabria
> See the map
A CORUÑA
PONTEVEDRA
LEON
VIZCAYA
ZARAGOZA
LÉRIDA
GERONA
Guipúzcoa
TARRAGONA
CASTELLÓN
TOLEDO
GUADALAJARA
OVIEDO
VIGO
CANARY ISLANDS
MALLORCA