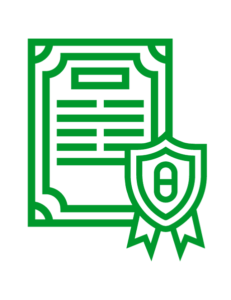 our certifications
SICOR Group - Certifications
At the SICOR Group, an El Corte Inglés company, the extensive experience of more than 20 years in the market, the professionalism and specialization of a highly qualified team, the most advanced technology and the most innovative resources are essential when it comes to obtaining various certifications.
TheSICOR Group has ISO 9001, ISO 14001 and ISO 45001 quality certificates, which enable it to provide a better service to customers, including large multinationals, private customers and official centres dependent on central, regional and local government.
ISO 9001 CERTIFICATE
Community of Madrid
Through the ISO 9001 certificate, a quality management system standard, we comply with all the essential elements that determine the quality of an organization, achieving an effective system that allows us to manage and improve our services.
ISO 14001 CERTIFICATE
Community of Madrid
TheSICOR Group has been certified in accordance with the ISO 14001 Environmental Management System standard, thus endorsing our commitment to environmental protection.
ISO 45001 CERTIFICATE
The SICOR Group 's OHS management system adequately complies with the requirements and standards of the ISO 45001 specification.
ISO 27001 CERTIFICATE
Information Security Management System.